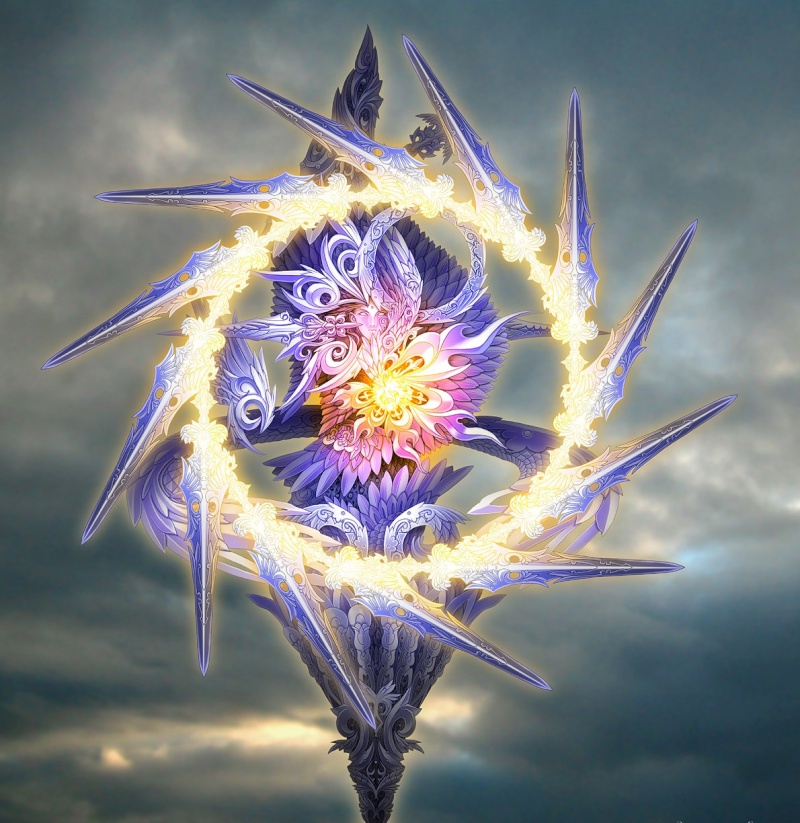 First of all welcome to Seraphim Inaua, if you are here rather you are a member alredy or a friend of me who I "almost" forced yu to watch this, on any of the cases welcome, as I said on my first post this would´t be possible if it wasen´t because your help.
I decided creating this topic because I think it´s usefull that the own members of the guild know a little more about both the GM and the Guild itself, so I´m gonna make a little briefing about my afventure at TERA.
If its true that I´m playing on Fraya server It´s not true I started playing there, in fact I didn´t have the slightest idea about the MMO games so I chosed a random server so I joined to the Kaidun server, a one that not sure If you know alredy or not but I certanly didn´t know at all that it was a german server so I didn´t understand anything of what they saying.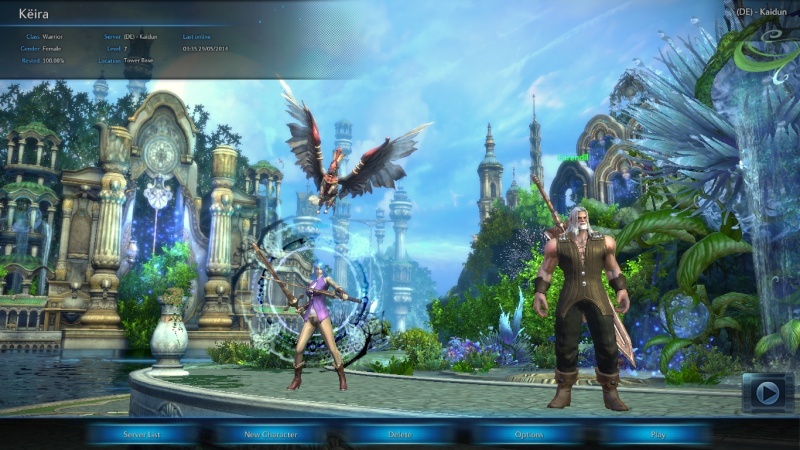 I started TERA for my broher who convinced me to play and told me to join the Fraya server because there was a lot of spanish people there so I did, besides my character (Keira it was) only got level 6-7.
I joined fraya and created my character Eärendil (slayer) to start playing with my brother, by that time he was alredy has a level 52 character (Tarkoss, slayer) and he created a character to play together, Glaurungg (lancer) but he was alredy quite boring about TERA, he preffered playing Guild Wars 2 and we didn´t play too often together (we only reach around level 22)
But I liked the game so I started playing by my own with a new character, it was just gonna be a secondary one, so I decided making a warrior, and crating as a roleplaying character I interpreted long time ago, and this is how Këira was born (in fact the name is just Keira, but Keira was alredy taken so I putted the dieresis)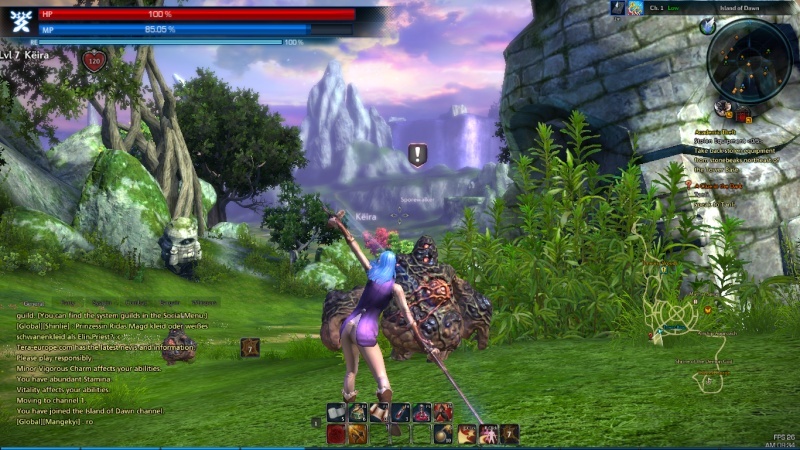 And thats how I started playing this game, in no time I played a lot to TERA and regardless something I liked a lot and then I decided joining a guild, since my brothers he was still playing the game and he was from Hispania guild the choice was very obvious, so I joined Hispania without hesitation, and I was very glad to form part of a spanish community.
But things suddenly changed, the major reason was that my brothers stops playing TERA, he was very sick about the slayer and about the gameplay and leveling on the game, by that time also I was playing the game entirely alone, even if its truth that I met some friends that helped me on countless ocassion it was also truth that the majority of the time I spended alone (even the BAMs quests I tackle all of them alone).
Then I get to level 60 and a new whole experience got for me, by that time I simpatize with part of the stuff on the Hispania, I was also recruiting tons of new people and my little knowledgements I got I tried to share for those who asked for advice. When I was on level 60 on the next week or so I realized something very important about Hispania, 1 their gbank has nothing usefull they can borrow me, 2 their raids was esentially Nexus and 5 man parties to LOT, and on extremely rare ocassions KNNM. 
This two reasons along with some other inner problems that I won´t tell here was enough for me to leave Hispania, but now what?
I thought I was experienced enough to create my own guild, so I did, I convinced a lot of ppl on Hispania and I created Ordo Dracul (the order or the dragon)

The logo if anyone hasen´t realized is the same one as the Dragon Age 2 

Things was more or less ok there, the unmatched levels we do CS, I tried to solve any doubt they got and we tried (or at least myself) a comfortable environment, we brought more people and it was starting getting "bigger" (we are talking around 40-50 people)
Then some HUGE and enourmous problems happened, because the people I was plugging was spanish people and also english people (by english I mean non-spanish people that they are able to talk english) so there was "little groups" around the guild for spanish and for english people, I tried making some order by forcing to talk only english when english people were online but there was cases when spanish people only are able to talk english.
It also happened that some people was more focused on PVE and another ones on PVP, so the synchronization with the little dungeons we are able to tackle was even more dificult, adding the issue about the languages the guild was meant to be disbanded.
And so I did, Ordo Dracul, the guild that my brother and I were created was destroyed and I was guildless for whole months (it wasen´t very important on those time being or not on a guild since the alliance pathc havent´s show up yet)
Much more time later I joined a guild called Fallen Souls (Guild actually on at this time) because I was friend of the GM Xileus and we were playing together my first runs on MCNM and ACHM. I also played with a lot of people on fallen souls and I met quite a lot of friends there, unfortunetly some rivality with the GM of the Rejects called Knievesx caused some certain issues between Xileus and I as well as another member there that make me left the guild again and remain on Ordo Dracul (for that time Ordo Dracul was no longer a open guild and it was a exclusive guild of myself)
I tried again open Ordo Dracul some time ago creating only for english people but even that it worked fine for the first days I get a problem with the computer and I stopped playing TERA for whole months, by the time I get back Ordo Dracul was dead again and only a friend there remain as a bank.
My old friends (those the ones I played before the crashing of my cpu) convinced me to create a new guild with them, they were before from Nature Calls but there was some sort of issues there and me and some of them created Overture, the guild of Snotappie.
They helped me on Overture a lot, consider that after so much time all my friend there were skilled on mostly all dungeons and whoever didn´t have NF (Nightforge) it was just because he didn´t want it, they carried me to MCHM (yes carried, there is no better word thant that because after months without playing and this shit potato I was literally kissing the floor of the times, at least the firsts 10 runs) and some of them helped me with gear, in no time I return to get the skills I had on the past and we were super comfortable there because we were just a bunch of people but we know between each other (regardless some exception of course)
But something happened, it seems Overture got a lot of contact with another guild called Blacklight, one of the top PVP guilds on fraya server, and they were very friednly each other, his GM Demented convinced them to absorb Overture and on time they did, before that I joined Blakclight on my own because I wanted to know the people there and judge by myself if it was the best for Overture or not.
But before reaching a conclussion Overture was absorbed and all members were joined to Blacklight, so I was there on a guild I didn´t wanted with a lot of strange people and totally alone (barely I didn´t know anyone there)
I lasted there only one week, It didn´t work at all, tho I tried my best effort to fit there, and then I lose both the guild I was and the people and friends that I had.
So, what did I did?
Well, most of you alredy know the answer, I realized im a person that wanted to do the things at my own, I couldn´t fit among those people and im a very independent person so I don´t have the necesity of being on a strong guild (necesity that, saddly, a lot of people have and its a very real issue on TERA) and I created another guild that id not going to have the problems I encountered on the past with Ordo Dracul, a guild that you are part of it and I hope for long time.
Welcome to Seraphim Ianua (The Gate of the Seraphim)
____________________________________________
____________________________________________
-I wild my blade to protect others
(Këira)
-I use my edge to cut those who stand against me (Asträea)
Admin




Posts

: 43


Join date

: 2014-06-02


Age

: 27



can't Read at All but you are Nice

Seraphim




Posts

: 2


Join date

: 2014-07-02



thx o,o...

Didnt expected that but well, I ust thought you may wanna know my story
____________________________________________
____________________________________________
-I wild my blade to protect others
(Këira)
-I use my edge to cut those who stand against me (Asträea)
Admin




Posts

: 43


Join date

: 2014-06-02


Age

: 27





Similar topics
---
Permissions in this forum:
You
cannot
reply to topics in this forum